A deluge of early morning rain pushed student organizations and Student participation office the team inside last Wednesday – scrambling to set up tables and move recruiting materials – at the third-floor rotunda of the Millennium Student Center for the Fall Involvement exhibit at the University of Missouri – St. Louis.
It marked a triumphant return to in-person events, as the previous year's exhibits were held virtually in deference to the ongoing coronavirus pandemic.
The result was an exhibition marked by a thirst for students to get involved, make connections and make new friends through organizations wishing to recruit new members.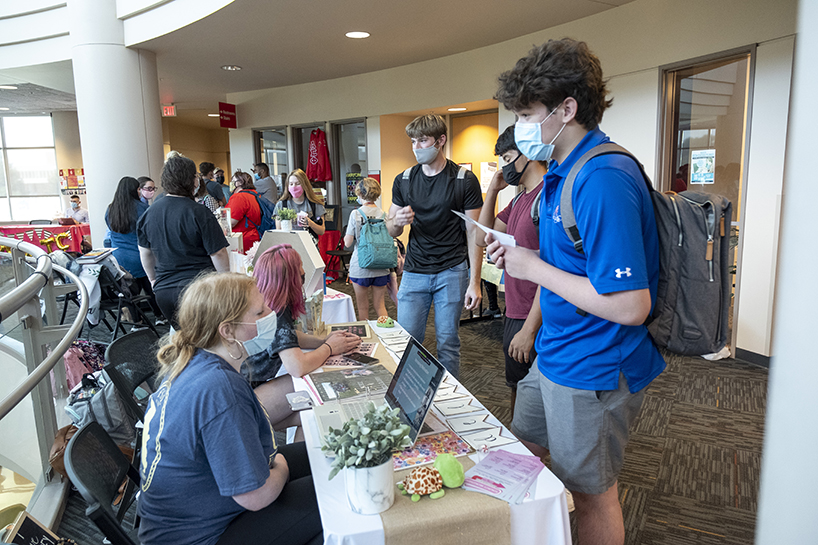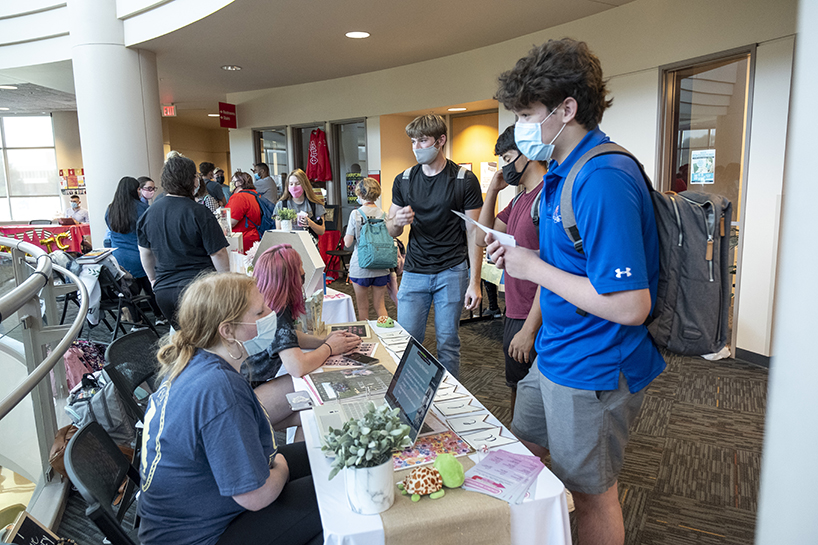 Siblings Abby Brinton, a sophomore, and Ian Brinton, a freshman, came to the event to connect and get involved on campus as both lived at home and traveled to the school.
Abby, a psychology and social work student, wanted to check out the options. Ian, a College of Business Administration student, especially hoped to speak to the Accounting Club and the Finance Club.
"There are a few organizations that I thought about joining, but I didn't know how. So when I heard about today, I was like, 'Oh, I better go.'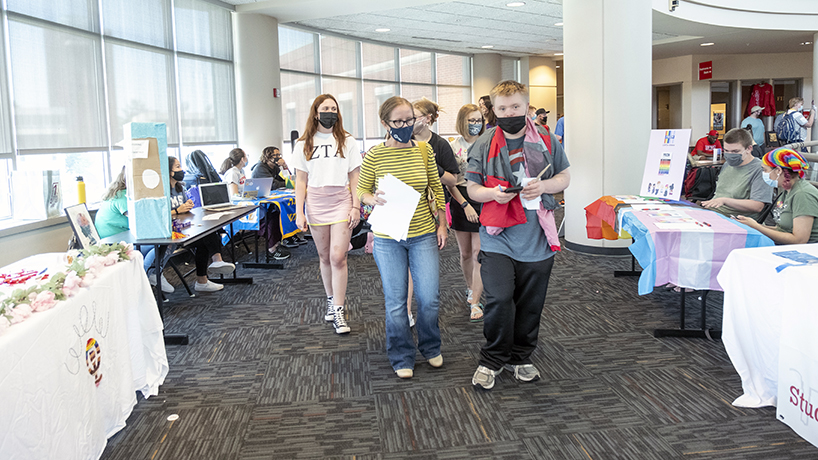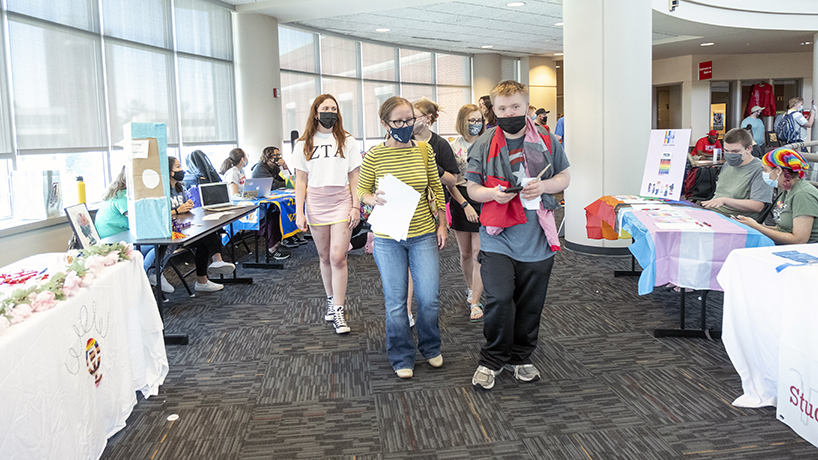 Like many at the event, criminology and criminal justice doctoral student Sarah Kirk started her program virtually. She joined the Association of Graduate Students in Criminology and Criminal Justice and then took on a leadership role as a representative of the government student association.
"Especially with last year, with COVID, it's good to get involved with an organization," she said.
CCJ GSA President Alessandra Early was first drawn to the prospect of bonding, the students running the organization and a way to find funding as a graduate student.
"We're just a very open and friendly organization," said Early. "We are really interested in the dissemination of criminal justice and rehabilitative justice. If you are interested in the functioning of the system, the analysis, I think we are a good organization for that. Many of our professors are leading professors in the field of criminal and civil justice, which gives us a unique opportunity to learn what is going on.
The organization organizes events, such as guest speakers, quiz nights, and campaigns for local shelters.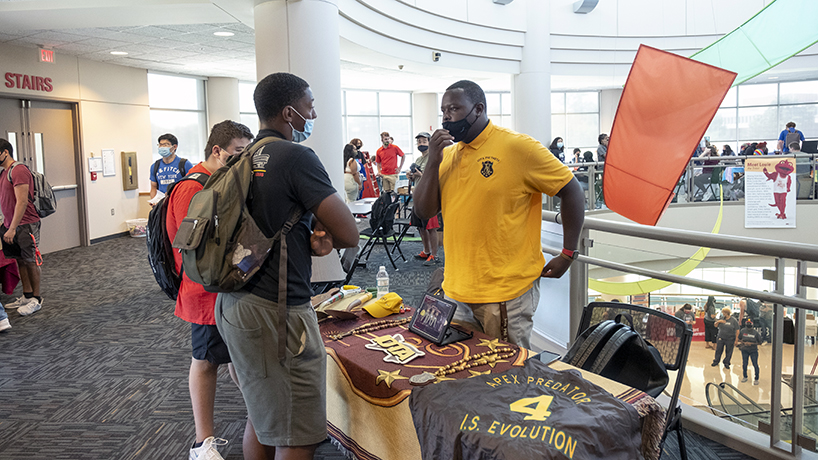 Lia Spears, a senior BSBA student, found her voice through the Associated black college students.
"It helped me come out of my shell more," she said. "I am a very reserved person. I have been able to network more with other people and have found that I enjoy talking to people, and it is not as bad as I thought at first. But it did help me get into my shell and find these networking opportunities within campus.
Spears decided to go for the leadership role because she saw certain changes within the organization that she wanted to make.
She encourages other students to join ABC to develop similar qualities in them.
"We have these difficult conversations with minority students and their allies that need to take place, but we make sure they are in a comfortable setting," she said.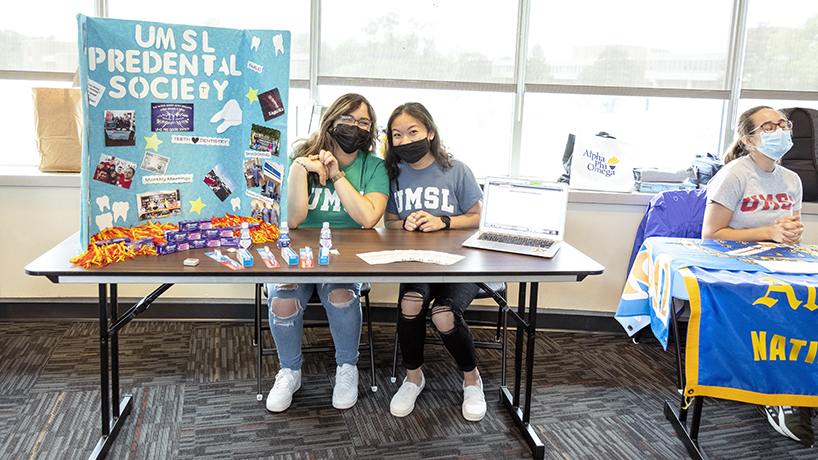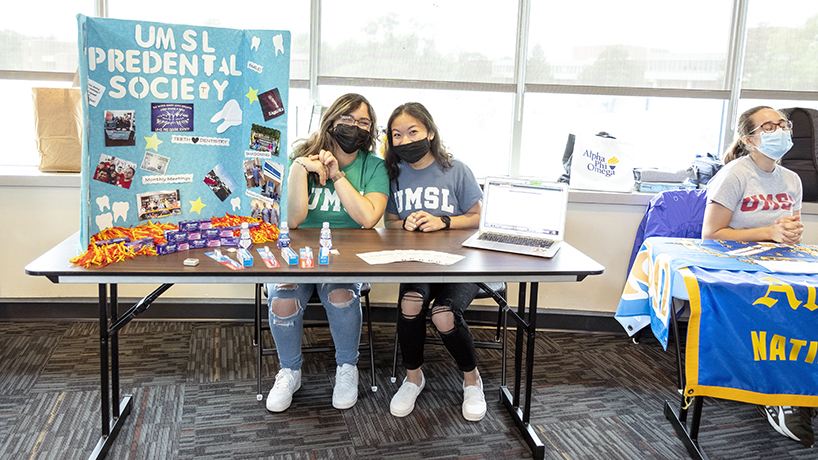 Fostering academic and professional opportunities was a common response to why students should join certain organizations.
Biology students Nora Stith (pictured right) and Elizabeth Santiago (left) portrayed PRe-dental society.
"I wanted to be with like-minded people who care about volunteering and giving back to the community, as well as the oral health of people in that community," Stith said.
Santiago had similar reasons for joining, but she pointed out the connections and friends made through the organization.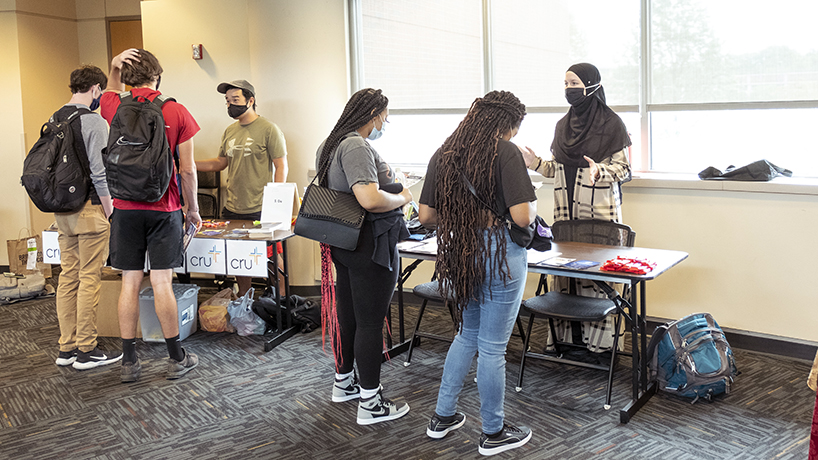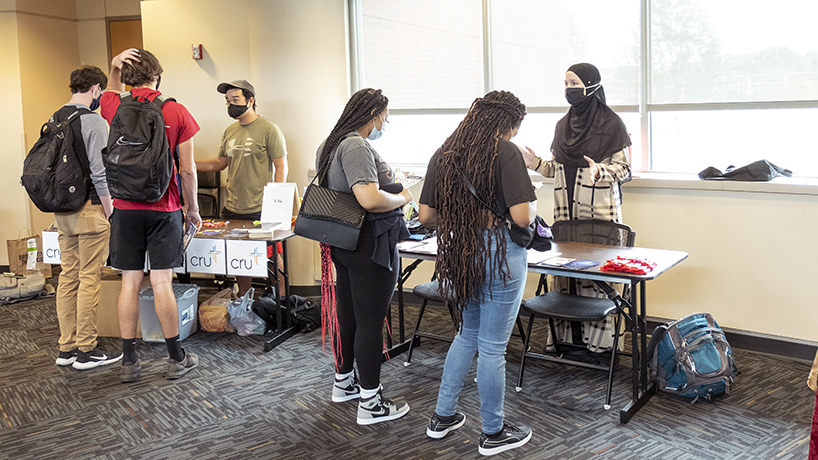 "It also gives me the opportunity to volunteer and meet people from different backgrounds like me because I'm not from Saint-Louis," she said, explaining that she had moved to Saint-Louis. -Louis from Puerto Rico four years ago and hopes to help Spanish speakers receive dental care.
The organization helps students interested in becoming dentists do so through CV workshops, study groups, exam preparation, observation, and dental school visits.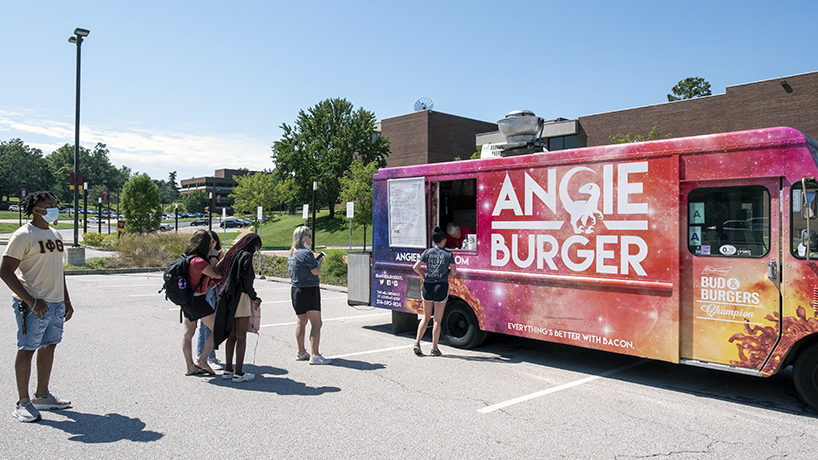 William Smith, the treasurer of Iota Phi Theta Brotherhood, explained that the service also included a large part of the fraternity's events. It means everything from food drives and cleaning up parks to schools to talking about mental health.
Smith, who had always thought he would be a part of Greek life, was drawn to IOTA because of the sense of belonging. It's also his rationale for why students should register.
"Just be yourself," he said. "If you want to join in on something great or if you want to create your own tradition, not rely on one, we are going to make you feel very welcome."

Short url: https://blogs.umsl.edu/news/?p=90580